Note: you will need to have appropriate permissions (administrator) to complete this step.
SaaSync will pull your data from Stripe via API. To authenticate SaaSync to Stripe, upon setting up the data source you will be required to OAuth to Stripe.
1. After entering a name and the appropriate options, select Connect to Stripe.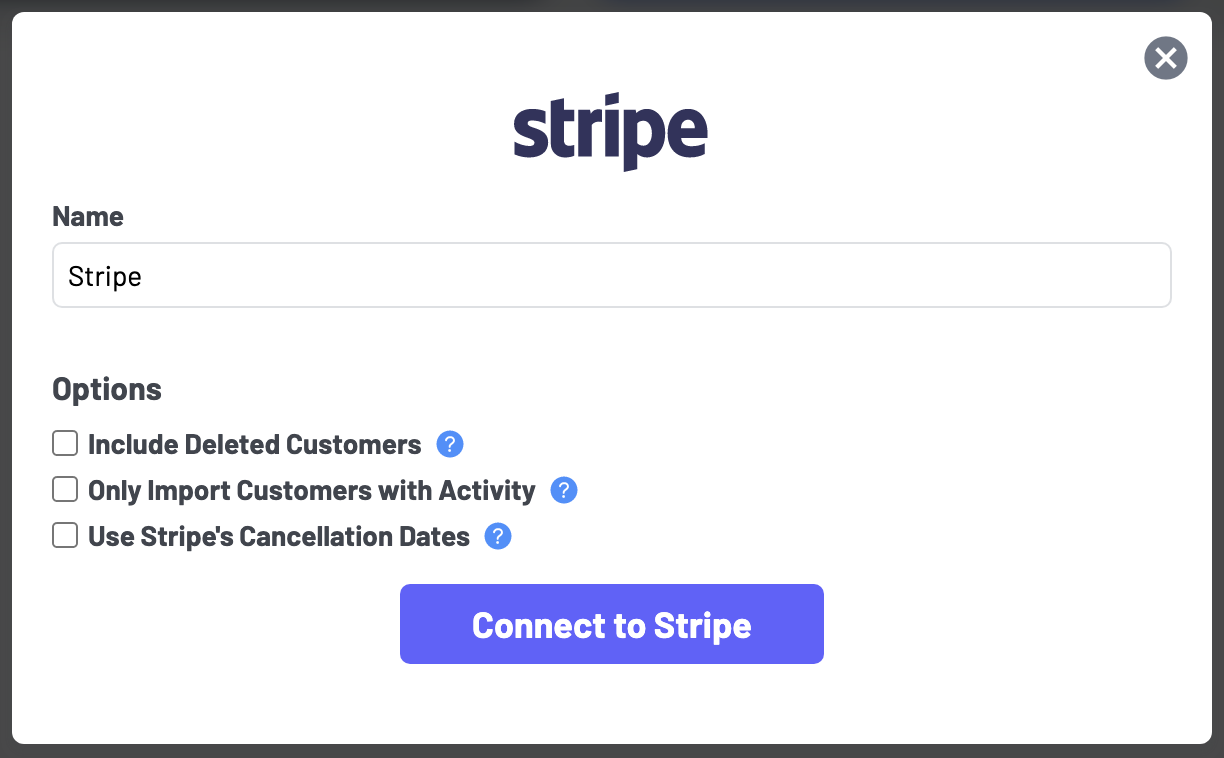 2. You will now be redirected to a Stripe OAuth screen. You will need to enter your credentials for Stripe and then select Log In if you aren't already logged in.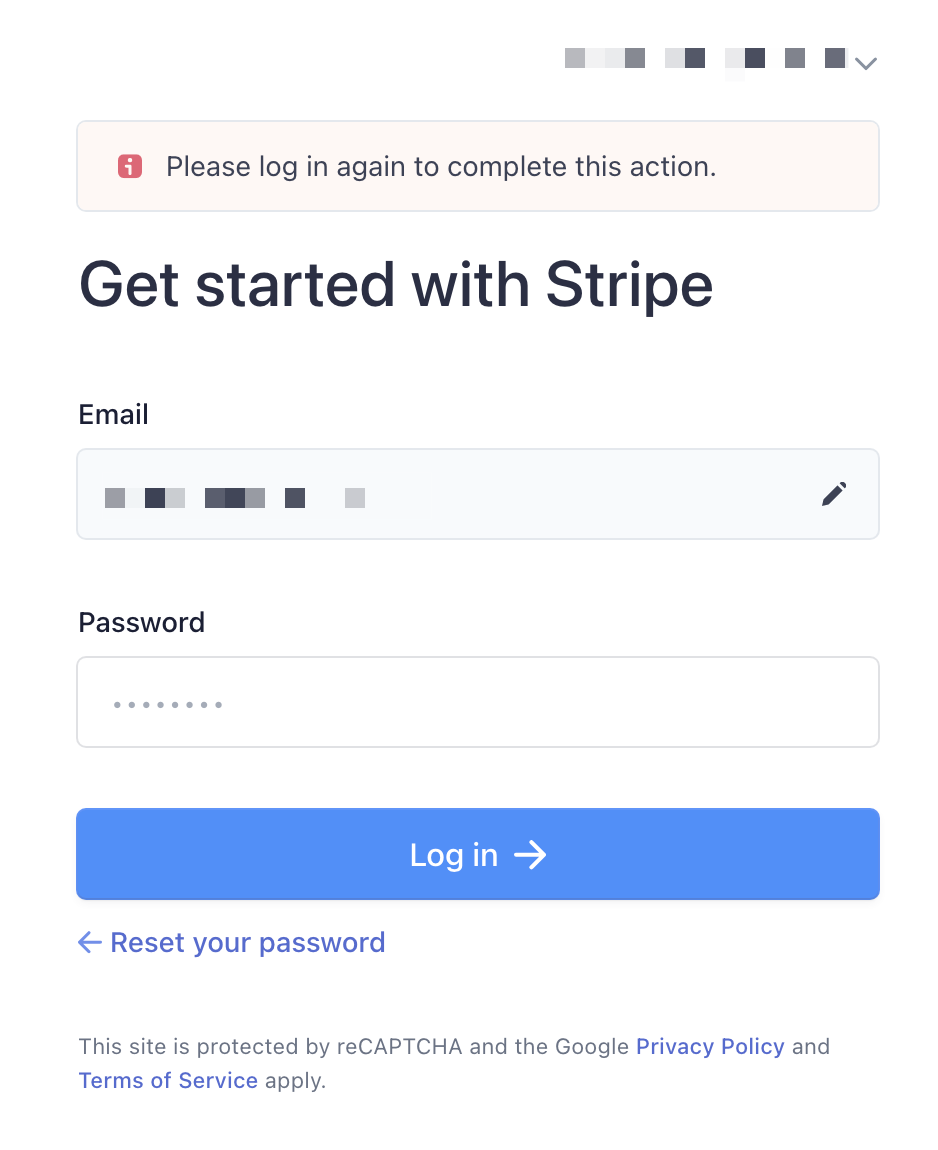 3. You will now be directed to give SaaSync permission to access your account.
4. Select the appropriate Stripe instance if you have more than one, and select Connect ->.
You will be redirected back to SaaSync and data will begin syncing. Depending upon the amount of data in Stripe, the initial sync will take anywhere from a few minutes to possibly hours. SaaSync will email you upon completion of the sync.