If you want to re-sync a single customer via the SaaSync integration you can do the following.
1. Login to SaaSync.
2. From Connections find the Stripe data Source that the customer record resides in (assuming you have more than 1 data Source).
3. Select the vertical ellipsis for that data Source.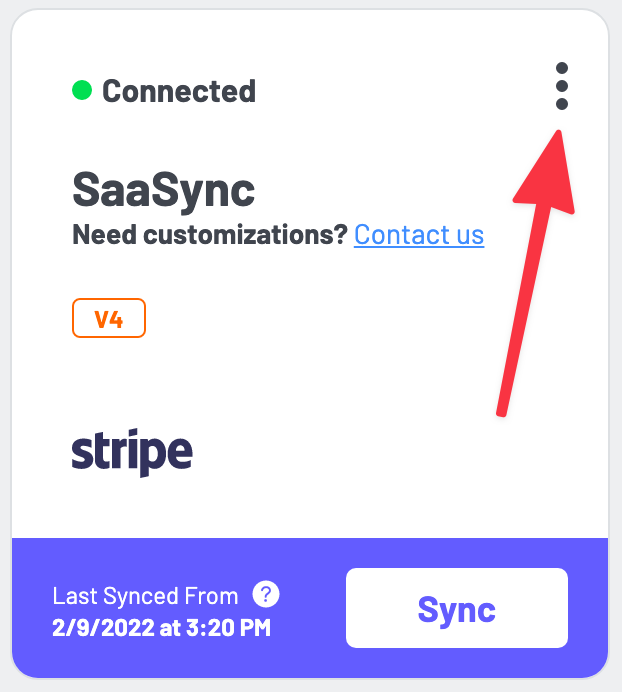 4. Select "Settings".
5. Enter the Customer ID (this is customer's billing system ID) and click Resync.

While the data is sent to the Destination system immediately, we recommend allowing several minutes for the system to recalculate any changes.