ChartMogul is a Destination that SaaSync supports in syncing data from a Source. To get started syncing ChartMogul:
Create a SaaSync account (support article) or login to SaaSync if you already have an account,
From the SaaSync Connections page, add a Source system sync (support article - Setting up your first Source sync),
From the SaaSync Connections page, add ChartMogul as a Destination (support article - Setting up your first Destination sync),
Enter a name for the sync in the Name field,
Enter your ChartMogul API Key in the API Key field (support article - Authenticating with ChartMogul),

Note: the ChartMogul API Key must have read & write access.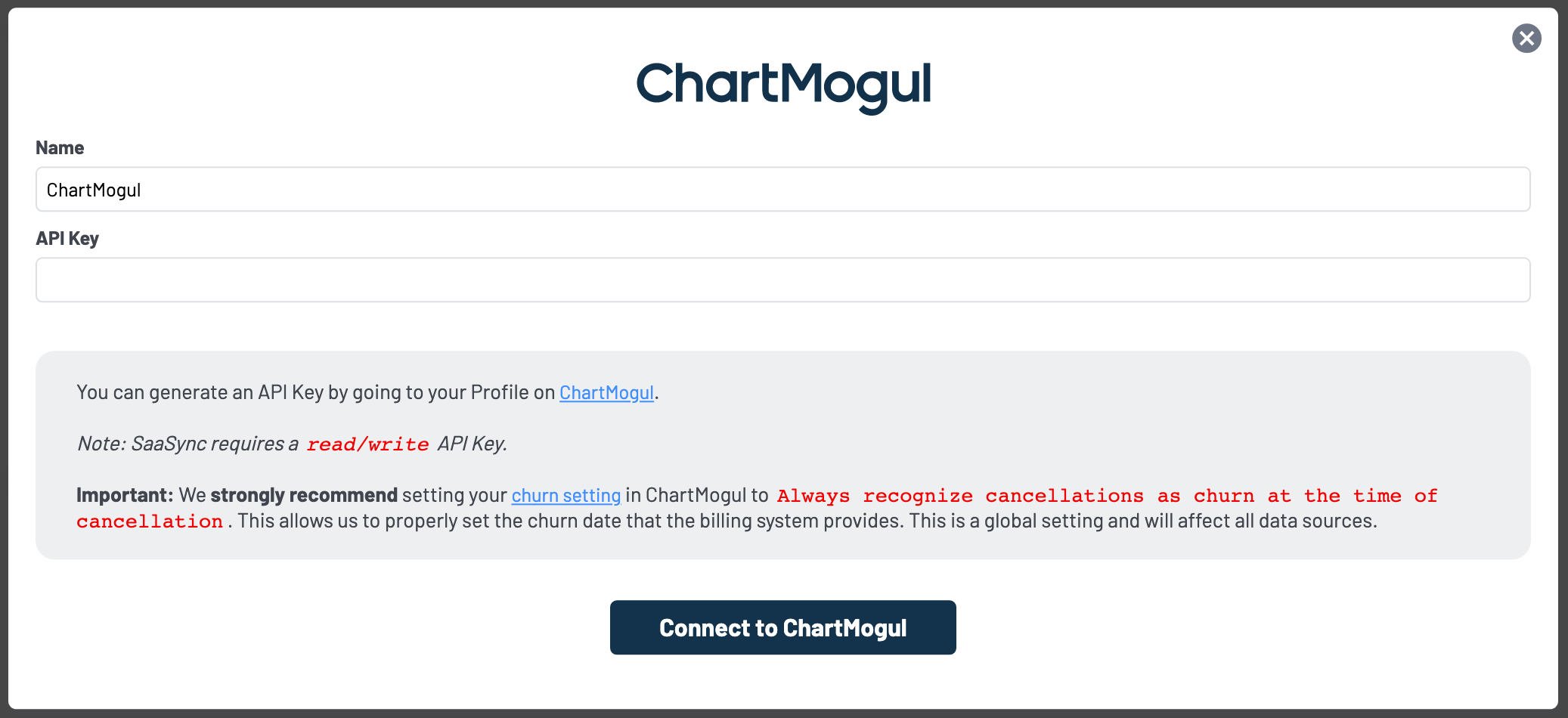 Note: SaaSync strongly recommends setting your churn setting in ChartMogul to Always recognize cancellations as churn at the time of cancellation. This allows SaaSync to properly set the churn date that the billing system provides. This is a global setting and will affect all data sources in ChartMogul.
6. Select Connect to ChartMogul.
At this point, the sync between the Source system and ChartMogul will begin. The initial sync duration is dependent upon a number of factors including the amount of data in your Source system, the API rate limits of your source system, and the API rate limits of ChartMogul.
SaaSync will email the email address associated with the SaaSync account when the initial sync has completed. We also suggest that ChartMogul may take additional time for calculating all of the data entered via the sync, so ensure the ChartMogul has finished processing.