SaaSync has a concept of Sources and Destinations. The Source will always be the billing or accounting system. The Destination is the system where you would like to have your data sent.
To setup your first Source system, upon creating an account you will be directed to https://www.saasync.com/a/connections/.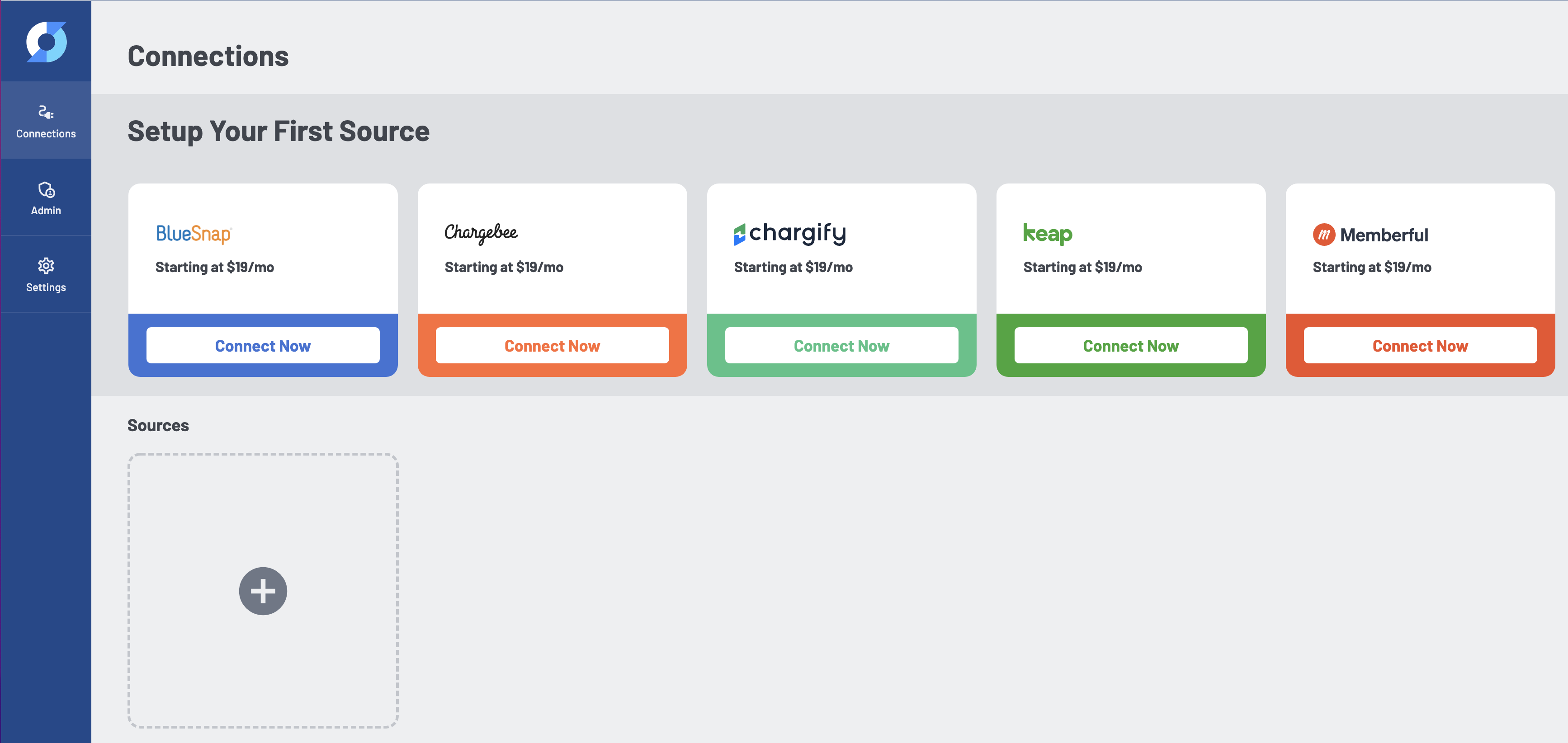 The list of supported billing systems can be scrolled from side to side in the event that you don't immediately see the billing system you are looking for. Once you find the system that you would like to connect you can click Connect Now. Alternatively, in the empty Sources box you can click the + symbol and then select the system that you desire to connect first.
Upon selecting the system that you desire to sync, you will be asked for authentication credentials for that system. Each system is slightly different in how they support authentication.
Note: You can add more than one Source system. After completing setup of the first system you can then setup a subsequent system.
Next Steps
For most systems, authenticating to them will require that you have Admin access. For instructions on authenticating to the various Source platforms we support, please follow the appropriate link.
Getting Started with Chargebee
Getting Started with Keap's Infusionsoft
Getting started with Memberful
Getting Started with QuickBooks Online
Getting Started with WooCommerce
Related Topics
Setting up your first Destination sync