Note: you will need to have appropriate permissions (administrator) and knowledge of the API User password to complete this step.
SaaSync will pull your data from BlueSnap via API. To authenticate SaaSync to BlueSnap, upon setting up the data source you will be required to authenticate to BlueSnap.
1. Login to BlueSnap via your merchant account.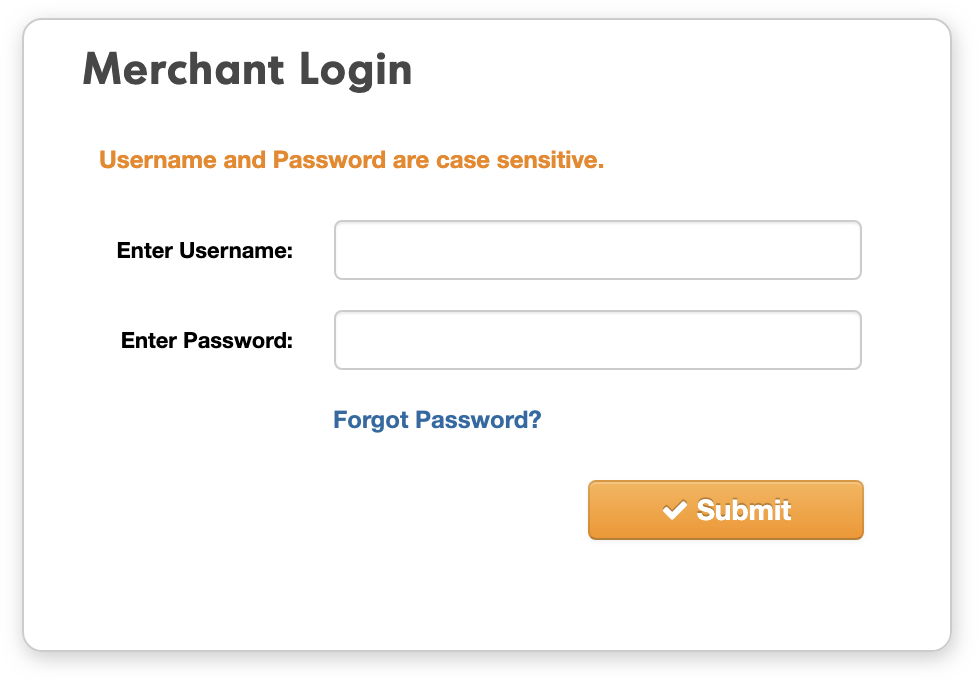 2. Ensure you have access to the API Username by going to API Settings.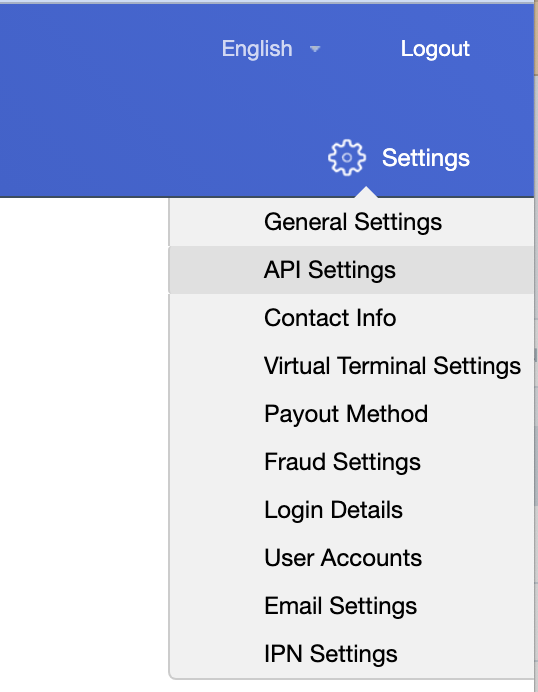 3. Copy the API Credentials Username to your clipboard and return to SaaSync. Paste the Username into the SaaSync Username field.
4. Enter the BlueSnap Developer API password into the SaaSync Password field. This password will require that you have previous knowledge or access of the password value.
5. Return to BlueSnap API Settings. If IP Checking is enabled, you must add the three following IP addresses as Authorized IPs.
13.58.36.19
3.142.39.21
3.130.144.48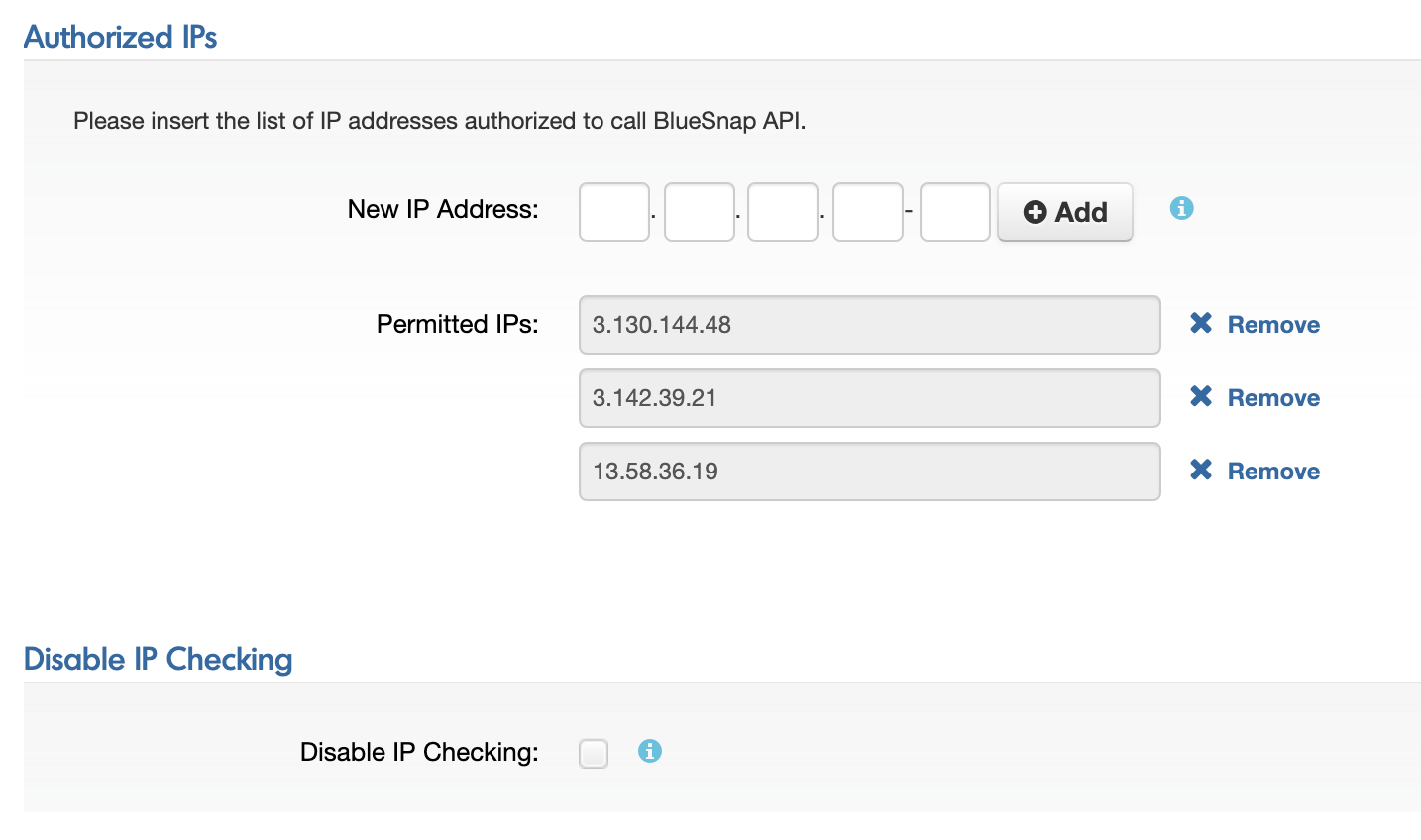 6. Return to SaaSync. Select Connect to BlueSnap.
Depending upon the amount of data in BlueSnap, the initial sync will likely take numerous hours to complete. BlueSnap has very restrictive API rate limits. SaaSync will email you upon completion of the initial sync.