Note: Completing this authentication requires Quickbooks Business Admin level of access.
SaaSync will pull your data from QuickBooks Online via API. To authenticate SaaSync to QuickBooks, you must authenticate to QuickBooks via OAuth.
1. Complete the Getting Started with QuickBooks Online steps and select Connect to QuickBooks.
2. Your browser will get redirected to a QuickBooks Online login page. Enter your credentials and click Sign In.
3. If you have access to more than one instance of QuickBooks Online you may need to select the appropriate instance from the dropdown and click Next.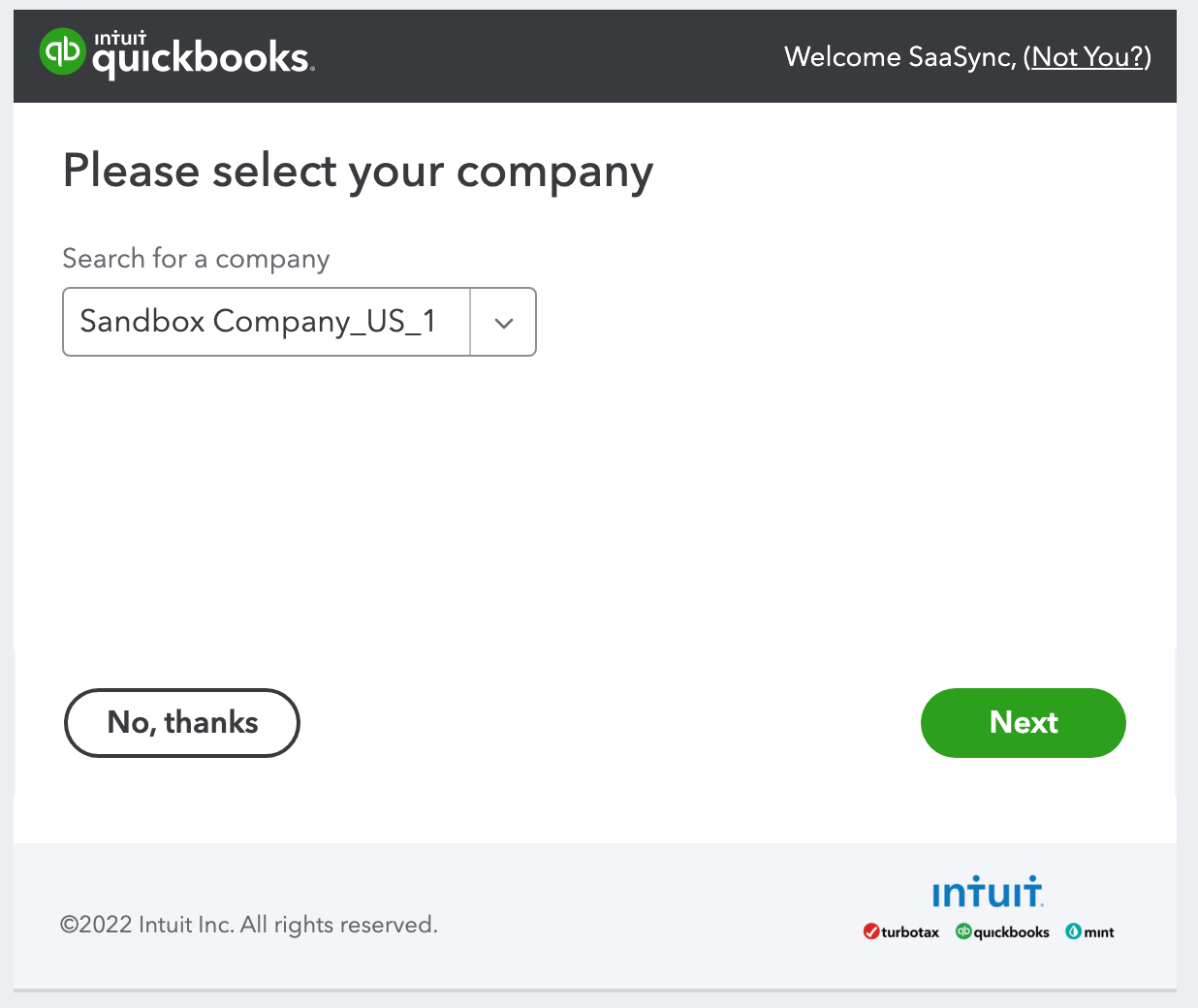 4. Review the data sharing agreement and then select Connect.
You will be returned to SaaSync, where you can now connect SaaSync to a Destination if you've not done so already.
Next Steps
What does the integration for QuickBooks Online to ChartMogul do?